Serial production of fire-resistant cables of the EUROPAN CABLE trademark
The EUROPAN Cable Plant carries out continuous serial production of fire-resistant cables based on insulation made of ceramic-forming silicone rubber and a sheath made of halogen-free composition for residential, administrative and industrial buildings. The plant produces several different series of fire-resistant cables for various equipment and operating conditions: power cables for electrical networks with rated alternating voltage up to 0.6/1 kV, communication and signaling cables for transmitting low-power electrical signals in signaling, communication and telecommunications systems with alternating voltage up to 300 V and others.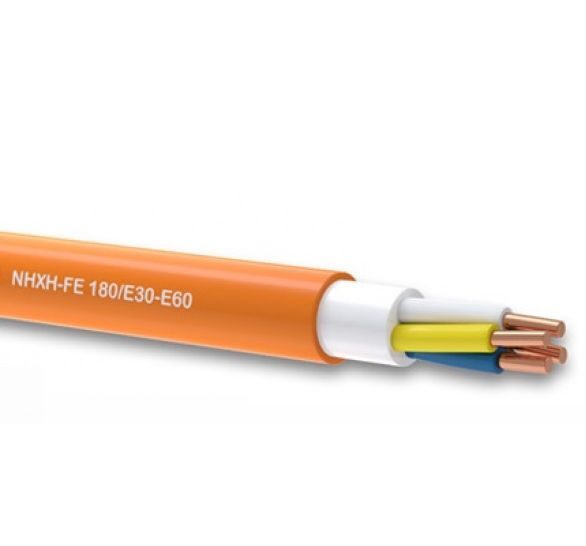 Fire-resistant cables are used at facilities with increased requirements for fire safety, in systems for evacuating people in case of fire, fire protection, emergency power supply, fire alarm and automated fire extinguishing, as well as other systems that must remain operational in a fire.
Such cables are also characterized by low toxicity of combustion products and are installed in public buildings, children's and educational institutions, hospitals, homes for the elderly and disabled, as well as other crowded industrial and residential buildings.
The specialists of the EUROPAN Cable Plant are aware that fire-resistant cables are essential for ensuring the life and health of people in the premises where it is installed. That is why the manufacture of these products is carried out exclusively on high-tech lines of the world's leading manufacturers of cable equipment, and the production process is constantly being improved.
All our fire-resistant cables have been successfully tested for compliance with the technical requirements of fire safety and state regulations in force in Ukraine, and have the appropriate certificates.
You can familiarize yourself with the assortment and characteristics of fire-resistant cables of the EUROPAN CABLE trademark on the company's website or by contacting the sales department experts.
Share