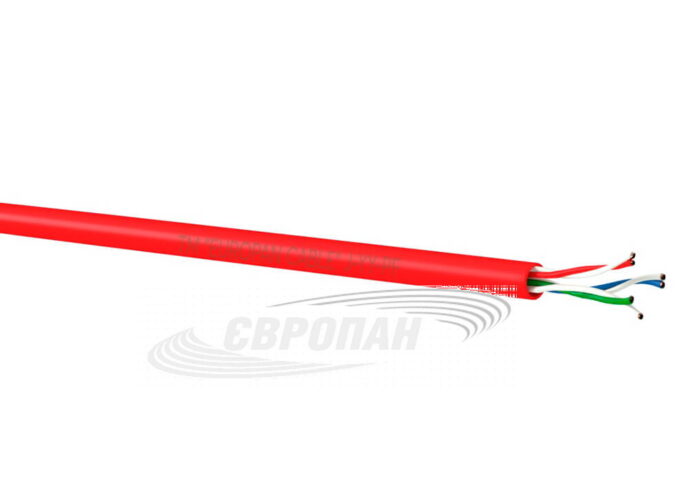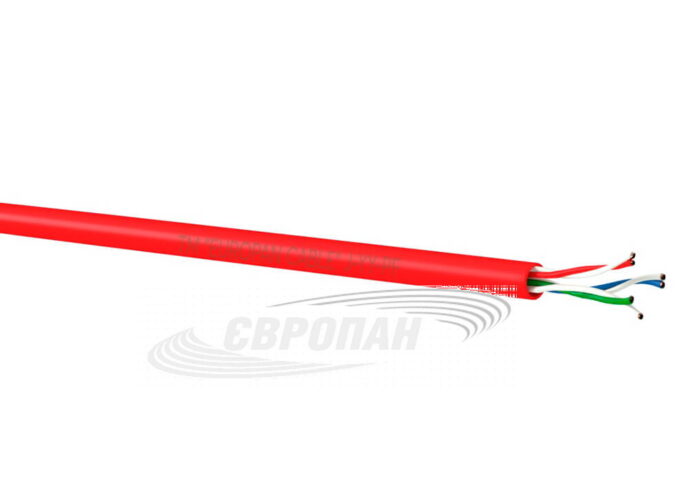 J-YY-PF, J-YYU-PF, J-Y(St)Y-PF, J-Y(St)YU-PF
Technical Conditions U 27.3-39543889-010: 2020; DIN VDE 0815
J-YY-PF, J-YYU-PF, JY(St)Y-PF, JY(St)YU-PF are cables with twisted pairs, for transmitting low-power electrical signals in communications and telecommunications systems, for operation with alternating voltage up to 300 V.
They are designed for telecommunication communications inside the dry and wet rooms. They can also be used in telephone exchanges and switchboards for transmitting signals and data.
Share
Minimum service life is 15 years
Guaranteed service life is 6 months
Minimum bending radius 15 x outer diameter
Temperature range installation: from -5°C to +50°C
operation: from -30°C to +70°C
Interpretation of wires J-YY-PF, J-YYU-PF, J-Y(St)Y-PF, J-Y(St)YU-PF
J – communication and signaling cables for fixed installation;
Y – PVC insulation;
(St) – general shield;
Y – PVC sheath;
U – sheath made of low flammability PVC compound;
PF – paired twisting of insulated conductors.
Design
Conductors: copper conductor
Insulation: PVC compound
Armor: no
| Number of pairs | Nominal diameter of conductors, mm |
| --- | --- |
| 1; 2; 3; 4; 5; 6; 8; 10; 12; 16; 20; 24; 30; 32 | 0,6; 0,8; 1,05; 1,38 |
Detailed description
J-YY-PF is a cable with twisted pairs, PVC insulation and sheath.
J-YYU-PF is a cable with twisted pairs of conductors, insulation and sheath made of PVC compound of low flammability.
J-Y(St)Y-PF is a cable with twisted pairs of conductors, insulation and sheath made of PVC compound and a shield that protects against electromagnetic and radio interference.
J-Y(St)YU-PF is a cable with twisted pairs, insulation and sheath made of PVC compound, shielded, of low flammability.
 Applicability scope
J-YY-PF, J-YYU-PF, J-Y(St)Y-PF, J-Y(St)YU-PF belong to the category of signal cables designed for the transmission of low power electrical signals in communication, telecommunications, measurement and control systems. They are used in modern fire and security and alarm systems, access control systems and other control and monitoring systems, telephone exchanges and switchboards, as well as for signal transmission in the telecommunications sector. They are used for stationary laying inside buildings and structures, in dry and damp rooms. Laying on external walls is allowed only under plaster, and indoors – both over plaster and under it.
The cables are not intended for high-voltage power installations, power supply of electrical equipment and use in the ground.
A protective shield in the construction of cables marked (St) reflects interference from adjacent wires, and also protects the transmitted signal from electromagnetic fields emitted by wiring, electric motors and other similar devices. Due to this, high quality of information transmission is maintained and losses are minimized.
Design
The conductor is made of copper. The number of conductors varies from 1 to 32 pairs with a diameter of 0.6 to 1.38 mm. The conductors are stranded in pairs and covered with PVC insulation. The overall shield is predominantly made of polymer coated with aluminum and provides protection of the cable from electromagnetic waves and external high-frequency interference, and the pair twisting of the cable conductors prevents mutual and cross-talk. The outer sheath of the cables is made of PVC-plastic or non-flammable, self-extinguishing and hardly flammable PVC-plastic.
Cables are resistant to flame propagation in case of a single laying, and cables marked with the letter U (J-YYU-PF and J-Y(St)YU-PF) in a PVC sheath of low flammability are characterized by increased resistance to flame propagation also when laid in bundles. Non-combustible cables under the influence of fire do not emit corrosive combustion products and thick smoke that are dangerous to humans, and are used in facilities with increased requirements for fire safety (in places of large gathering of people or material and cultural values).
On the website of EUROPAN LLC you can select and buy signal cables manufactured according to DIN VDE 0815, which meet all the requirements of Ukrainian legislation and international quality standards.
Operation
Cables are resistant to ionizing radiation, have high protective and operational properties. Installation of cables is carried out at temperatures from -5°C to +50°C, and operation is allowed within the range from -30°C to +70°C.
The maximum permissible peak voltage of cables is 300 V.
The minimum bend radius is at least 15 outer diameters of the cable.
Signal shielded and unshielded cables J-YY-PF, J-YYU-PF, JY(St)Y-PF, JY(St)YU-PF for control, monitoring, communication and telecommunication systems of various label sizes are presented on the website of EUROPAN LLC. All products are of high quality, certified in accordance with the requirements of the Ukrainian legislation and meet international standards. As a direct manufacturer, we supply our customers with goods at the most favorable wholesale prices, and due to the availability of the most demanded commodity items in the warehouse, we provide shipment of goods immediately after receipt of payment and delivery in the most convenient way for you.
Nomenclature and mass-dimensional characteristics