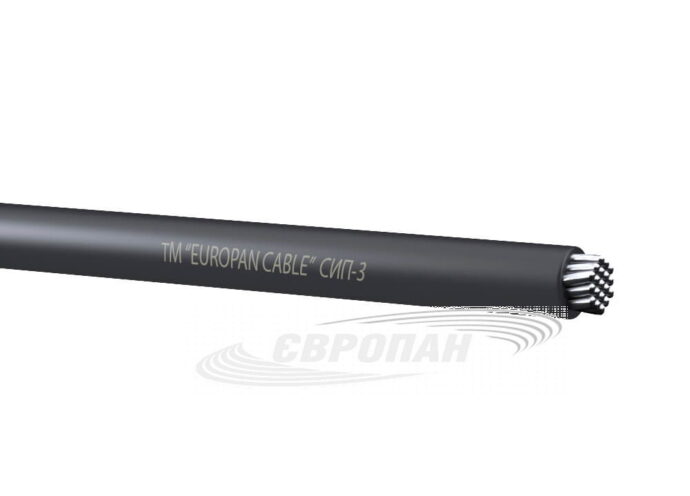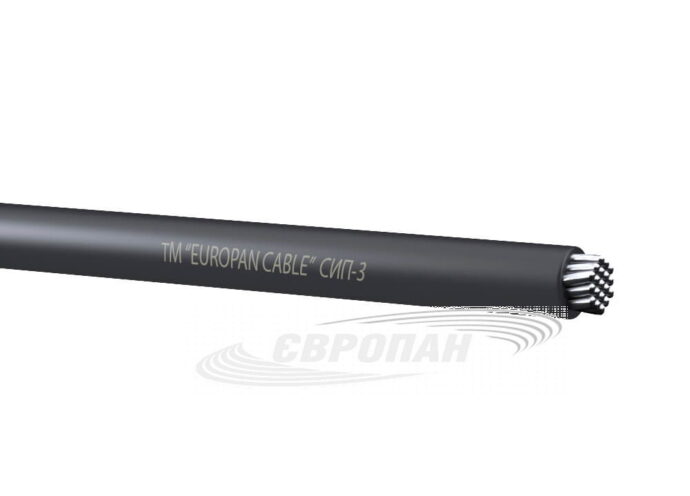 AAsXS, AAsXSn
Standart: HD 626 S1: 1996/A2:2002, EN 60332-1-2:2004/A:2015
Share
Minimum service life is 40 years
Guaranteed service life is 3 years
Minimum bending radius 10 x outer diameter
Temperature range installation: not lower than -20°С
operation: from -60°С to +50°С
Detailed description
ААsXS is a self-supporting protected insulated wire with a conductor made of aluminum alloy and protective insulation made of cross-linked polyethylene.
The main difference between this wire and other types of self-supporting wires is the voltage for which it is designed. So, if the wires SIP-1, SIP-2, SIP-4, SIP-5 are intended for power and lighting networks for an alternating voltage of 0.6 / 1.0 kV, then SIP-3 is a high-voltage wire used in networks with a rated voltage of 20 kV and 35 kV with a rated frequency of 50 Hz.
 Applicability scope
ААsXS are designed for overhead power transmission lines in areas with temperate, cold and tropical climates. They are used for laying highways of overhead power transmission lines with a voltage of 20-35 kV and linear branches thereof.
ААsXS wires are safe to use and do not emit harmful substances into the air even in case of significant heating.
 ААsXSn are non-flammable types of wire that do not spread combustion and do not form burning particles.
Design
ААsXS, ААsXSn are single-conductor wires. The conductor is made of an aluminum alloy and is twisted around the core of round wires (Table A.2 of The National Standards of Ukraine 4743:2007). The conductor cross-section varies from 35 to 240 mm2. And the insulation of the wires is made of light-stabilized cross-linked polyethylene. Moreover, its thickness depends on the voltage for which the wire is designed.
The insulation of AAsXSn is made of a flame retardant polymer composition. This property of the indicated wires is ensured by the addition of a special non-combustible additive in the manufacture of the insulating layer. And this, in turn, makes it possible to significantly reduce the likelihood of fire spread in the event of a fire and to use the AAsXSn wires in places with an increased risk of fire, in particular at transformer substations and switchboards.
The insulating layer is applied by extrusion, due to which it adheres tightly to the conductor, but is not soldered to it, which makes it easy to remove the insulation during the installation.
Operation
 AAsXSn wires are designed for operation at ambient temperatures from -60°C to + 50°C. Installation without preheating is carried out at an ambient temperature of at least -20°C, since the insulating sheath of the wire becomes brittle under the influence of lower temperatures and can be damaged when the product is bent.
 The bending radius during installation and the wire installed on the supports must be at least 10  outer diameters of the wire.
The permissible heating temperature of current-carrying conductors during operation is no more than 90°C, and in the event of a short circuit – 250°C.
The service life of the wires is 40 years. The guaranteed service life is 3 years.
 EUROPAN Cable Plant produces high-quality insulated self-supporting wires AAsXSn of all varieties. All our products are certified and meet international standards. You can purchase wires from us at manufacturer's prices, with delivery throughout Ukraine and neighboring countries and the professional help of qualified specialists. You can place an order on the plant's website or by calling the sales department.