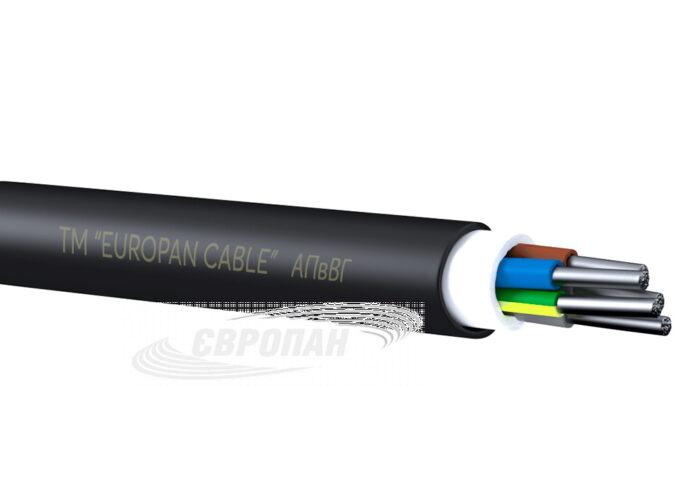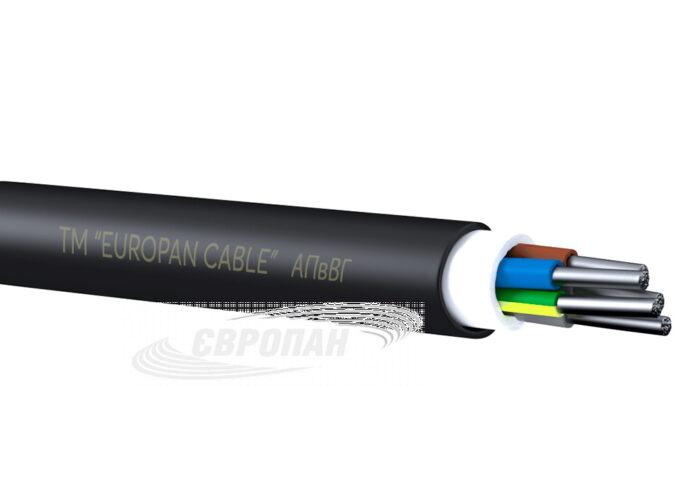 YAKXS, NA2XY, YNAKXS
Standart: HD 603 S1: 1994/A3:2007, EN 60332-1-2:2004/A:2015
YAKXS, NA2XY, YNAKXS are power cables with aluminum conductors, cross-linked (vulcanized) polyethylene insulation and PVC compound sheath.
They are used for the transmission and distribution of electrical energy in stationary installations for a rated alternating voltage of 660 and 1000 V with a frequency of 50 Hz.
They are designed for laying in cable structures, dry and damp industrial premises, in blocks, on specialized cable tray systems, channels, cable cellars, mines, collectors, tunnels, as well as for laying outdoors, provided there is no risk of mechanical damage during operation. They could be installed on bridges, highways without limiting on the level difference and in places of increased vibration.
The laying in the ground, trenches is not recommended. However, the laying is possible only using the protection against mechanical damage
Share
Minimum service life is 30 years
Guaranteed service life is 5 years
Minimum bending radius Single-conductor cable: 10 x outer diameter
Multi-conductor cable: 7.5 x outer diameter
Temperature range installation: not below -15°С
operation: from -50°С to +50°С
Design
Conductors: aluminum single-wire or multi wire of the 1st or 2d flexibility class (class 1, 2 DSTU EN 60228)
Insulation: PVC compound
Armor: no
Rated voltage, kV
0,66
1
Number of conductors
Nominal cross-section area of the key conductors, mm2
1
2,5 — 50
2,5 — 1000
2, 3, 4
2,5 — 50
2,5 — 300
5
2,5 — 50
2,5 — 240
Detailed description
YAKXS, NA2XY  is a power cable with an aluminum conductor, cross-linked (XLPE) or vulcanized polyethylene insulation and PVC compound sheath. It is used for the transmission and distribution of electrical energy in stationary installations for a rated alternating voltage of 660 and 1000 V with a frequency of 50 Hz.
Applicability scope
YAKXS, NA2XY is a power cable intended for stationary laying. It is used in dry rooms – in warehouses, attics, overhead tray systems and production facilities, as well as in wet conditions – tunnels, channels, cable cellars, mines, collectors, industrial and partially flooded premises with various corrosivity. It is also intended for the laying on specialized cable tray systems, on bridges and in blocks. It is used for the installation of vertical, inclined and horizontal routes. It is suitable for the installation in places of high vibration and outdoor with no risk of mechanical damage during operation. 
It is not recommended to lay YAKXS, NA2XY in the ground. As for the trenches, the laying is possible only with the use of protection against mechanical damage. The cable is flame-retardant provided single laying.
In places with a particularly high probability of fire, where special fire-prevention measures are required, as well as in an aggressive and dry environment, YAKXS, NA2XY is used in a sheath with non-combustible properties. . YNAKXS cable is flame-retardant, and YNAKXS cable is flame-retardant and practically does not emit smoke when exposed to high temperatures. Due to its properties, YNAKXS is mainly used in public places.
YAKXS, NA2XY and YNAKXS can be used for group laying, since they practically do not support combustion in common bundle with other cables.
Design
YAKXS, NA2XY, YNAKXS are the structure of one or more conductors made of soft aluminum wire of the 1st or 2d flexibility class (class 1, 2 DSTU EN 60228). Conductors may be single-wire or multi-wire, round or sector-shaped with solid or stripe color coding in multi-conductor cables. The number of conductors varies from 1 to 5. The insulation of each conductor is made of cross-linked or, as it is also called, vulcanized polyethylene. The core of the cable consists of one insulated conductor or can be made in the form of a bundle of PVC-compound or nonvulcanizing rubber. The conductors are stranded around the core. The inner and outer sheaths are made of PVC compound.
The experts of EUROPAN LLC will give you more detailed information on the characteristics of the cable, as well as advice on the selection of a conductor, taking into account the loads and temperature range.
Operation
Uninterrupted operation of the cable is possible in a stationary state at temperatures from – 50°C to +50°C. The installation is permissible at a temperature not lower than -15°C, otherwise the cable must be preheated. The maximum permissible air humidity at which the cable remains efficient is 98% at temperatures up to +35°С
The minimum bend radius during installation for a single-conductor cable is at least 10 outer cable diameters while for multi-conductor cable – not less than 7.5 outer cable diameters.
The maximum long-term permissible heating of wires during operation should not exceed 90°C. In the event of a short circuit, the cable can withstand up to 250°С, and in an emergency mode – no more than 130°С during 8 hours.
With proper installation and operation, the service life of the cable is at least 30 years. The guaranteed service life is 5 years.
The product catalog of EUROPAN LLC contains certified cable and wire products for the installation in various conditions and at the objects of any complexity. Here you can find the aluminum cable YAKXS, NA2XY, YNAKXS and its copper analogue YKXS. And our experts will help you select and buy the cable by wholesale based on its tasks and current loads. Our experts will also advise you on technical characteristics, prices and order terms.
Permissible short circuit currents of cables
| | | | |
| --- | --- | --- | --- |
| Nominal conductor cross-section, mm² | Permissible current of one-second short circuit of cables, kA | Nominal conductor cross-section, mm² | Permissible current of one-second short circuit of cables, kA |
| 2,5 | 0,22 | 120 | 10,71 |
| 4,0 | 0,36 | 150 | 13,16 |
| 6,0 | 0,52 | 185 | 16,53 |
| 10 | 0,87 | 240 | 21,70 |
| 16 | 1,40 | 300 | 27,12 |
| 25 | 2,24 | 400 | 36,16 |
| 35 | 3,09 | 500 | 45,20 |
| 50 | 4,18 | 625 | 56,95 |
| 70 | 6,12 | 800 | 72,33 |
| 95 | 8,48 | 1000 | 90,40 |