Your reliable manufacturer of cable and conductor products LLC "Europan" on Prom.ua!
Now you have the opportunity to purchase the official products of TM "EUROPAN CABLE" on your favorite marketplace – Prom.ua
Kyiv cable factory "EUROPAN" has been supplying high-quality cable and conductor products for various industries, including construction, energy, transport, telecommunications and others, for about ten years. During this period, the plant has established itself as a reliable manufacturer of cable and wire products that meet the highest quality standards.
Kyiv cable factory "EUROPAN" has a wide range of cable and conductor products: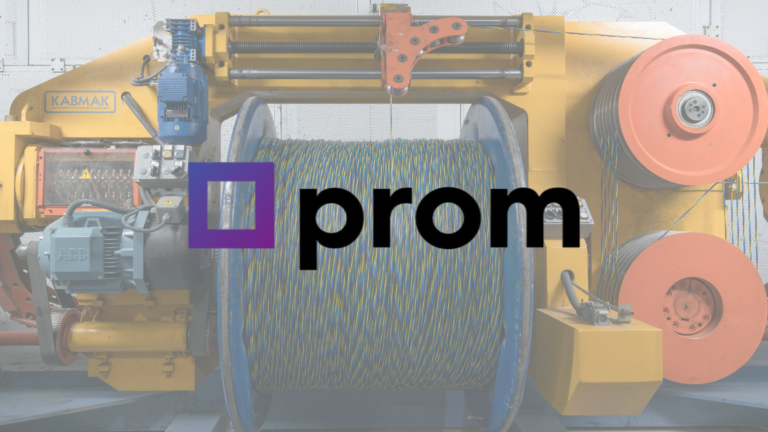 Power cables of low, medium and high voltage: Used for laying power transmission lines, installation of electrical wiring in premises, power supply of industrial equipment. (VVG; AVVG)
Power flexible cables: Used to control the parameters of electrical equipment and its power supply. (KGTP and KGNV)
Cables for communication: (symmetrical, coaxial, telephone, telephone distribution); Transmit signals and information. (TRP, TRV, PRPPM)
Radio frequency and optical cables: serve to transport various signals, pulses and digital information.
Control cables: Allows you to remotely control the operation of electrical installations.
Installation wires: They are used for the distribution of electricity, laying fixed electrical wiring. (APV and various variants of execution of PVA)
Mounting wires: Most often used to transmit current in the middle of electrical appliances.
Insulated and non-insulated wires: They are used to transmit electrical energy using overhead power lines. (A, AC, SIP-3, AAsXS, AAsXSn, SIP-5, SIP-5ng, AsXS, AsXSn)
You can buy the cable at:
+38 (044) 501-28-55
+38 (050) 501-28-55
+38 (097) 531-96-45 (Telegram, Viber)

By filling out an application on the website https://bit.ly/3Ps7ImF or on the marketplace https://europan.prom.ua/ua/
Choose a reliable manufacturer, choose quality and safety, choose Kyiv Cable Plant "EUROPAN"!
Share